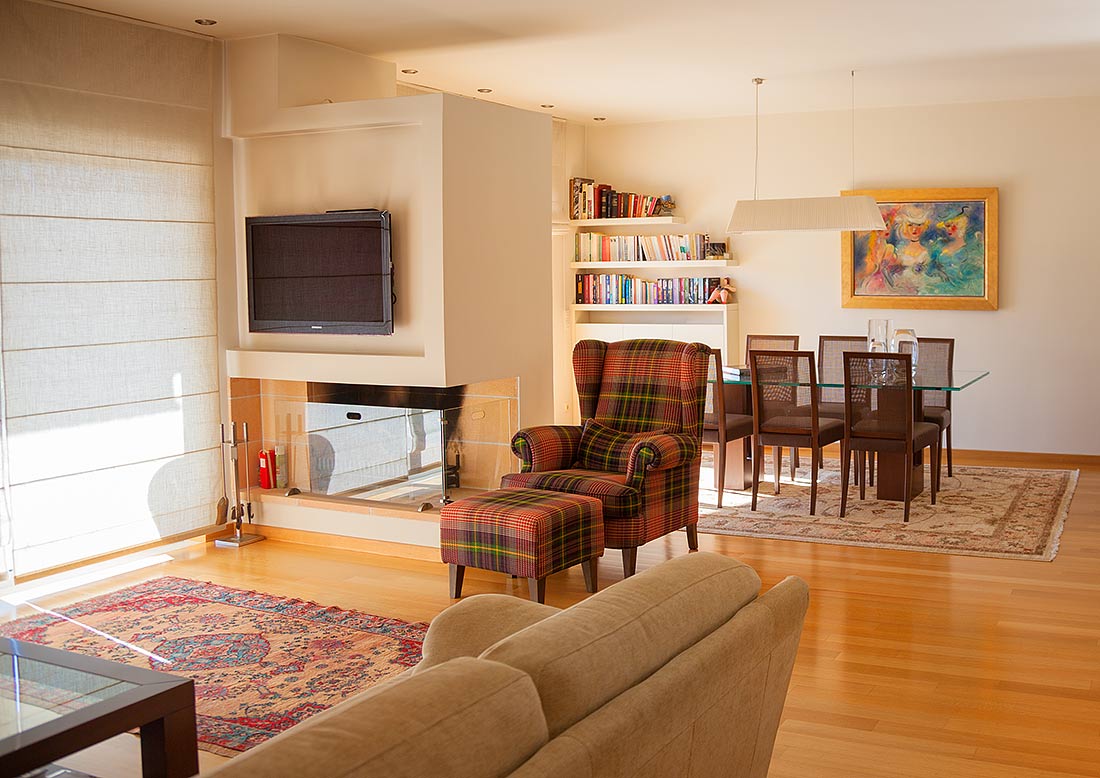 All residences are fitted with panelled security doors and a choice of video entryphones for visitor access.
Interior design of clean, uncluttered lines is enhanced by suspended ceilings and concealed lighting together with discreet air-conditioning and ventilation ducting buried within the walls. Each residence has independent air-conditioning and hot water systems.
Interior hardwood flooring of high quality adds luxury and warmth. The fireplaces, with a touch of marble, further compliment the living area.
All kitchens and bathrooms are fitted with designer units and top quality accessories.
The curved-shape common swimming pool with its wooden deck and the surrounding landscaped gardens offer a pleasant and tranquil environment.