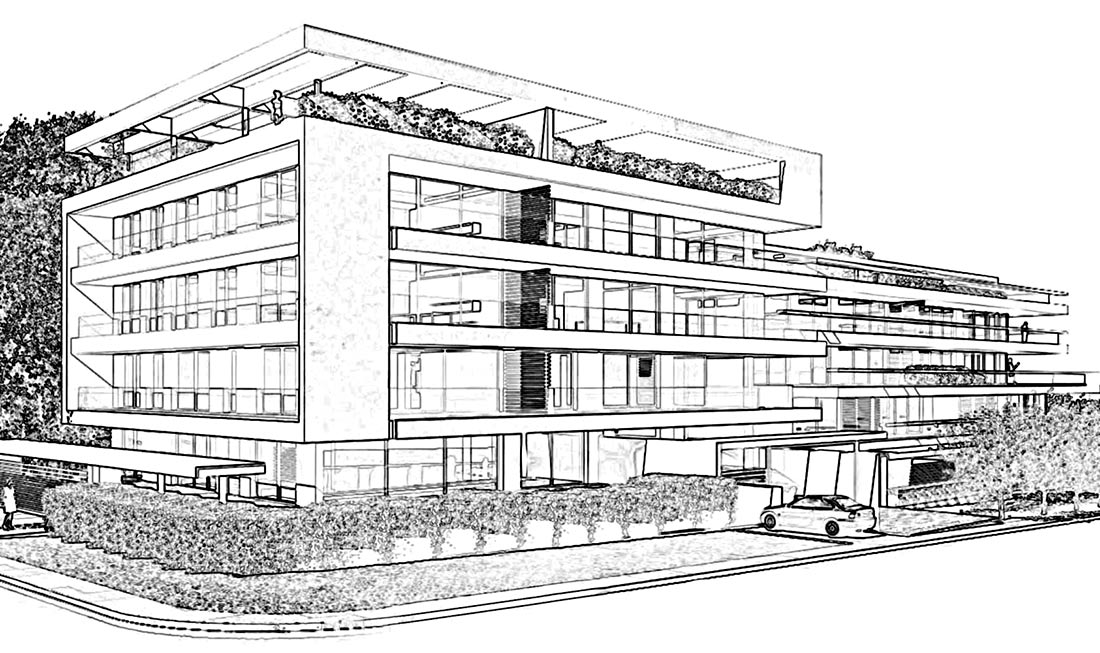 Home is at the heart of your life.
It is where you begin and where you return. Where you live reflects your values and satisfies your aspirations. Each home is individually designed and creates individual character to meet individual needs.
The residences are split between two buildings united by integrity of design: the one long and low of classical elegance and austerity, the other in contrast, tending to the cube, more playful. One building stands slightly higher than the other and further forward, the alignment creating a subtle interplay and balance, which is counterpointed by ingenuity in the lines of construction.
The use of glass balustrades creates a sense of lightness and transparency, allowing enjoyment of the views from within the building. Tinted glass windows suggest coolness and depth, privacy and intimacy.
The principal balconies of all residences are at the front of the buildings and face south, towards the sea. Interior hardwood flooring extends onto the balconies so that living space merges effortlessly with the natural environment.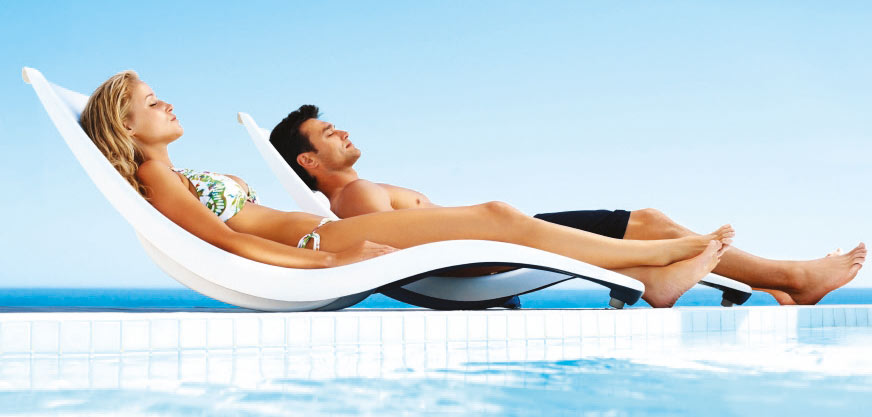 Our Architects
ISV architects create buildings and interiors from a clear vision illuminated by a sense of space that creates aesthetic form from function and convenience.
Plane surfaces and unobtrusive design rhythms yield balance and harmony. Interior space responds to the outside environment, reflecting the moods and spectacle of the natural world, resonating in the human soul.