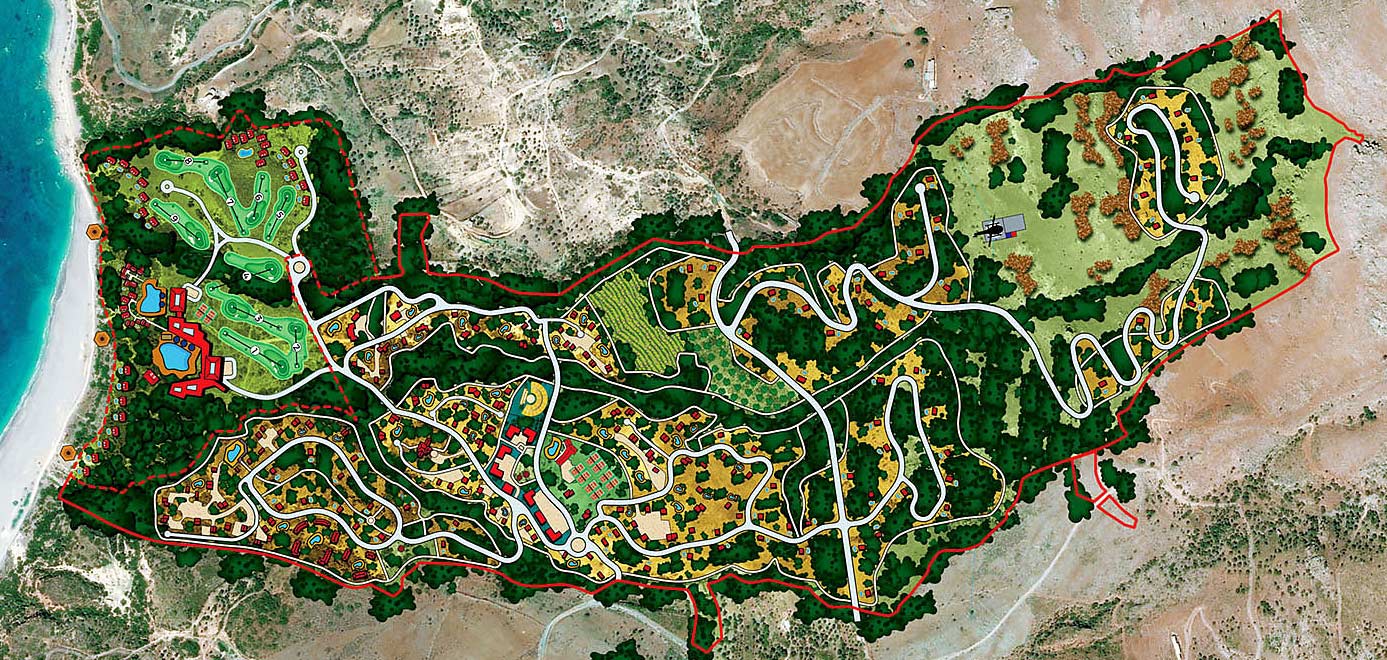 The project will be developed on the privately owned property of Emerald covering an area of 1.630.000sqm.
Inspired by the area's breathtaking natural surroundings and rich cultural heritage, the objective of Emerald is to create a unique leading residential and leisure sea-side resort in the Southern-most part of Europe.
Nestled between undulating hills and a pristine beach skirted by white sand and scintillating blue waters, the development will aim at attaining a harmonious balance with nature and creating a place of serenity. The master-planning, architectural designs and operation will be in keeping with the ecological and cultural features of Crete, conserving, complimenting and reinforcing both. This ecologically designed resort, with an unprecedented level of luxury reaching the highest of standards, will become one of the most desired in the Mediterranean.
With its highly distinguished and unique character, the development will target the high-end markets originating primarily from Germany, U.K., Russia, France, Scandinavian countries and Greece.
PHASING
The formation of the project consists of two phases:
Phase A is The Integrated Touristic Development
situated along the beach front with an area of 276.572sqm;
Phase B is The Upscale Village Development
situated on the adjacent property with an area of 1.317.630sqm.
The Integrated Touristic Development The Upscale Village Development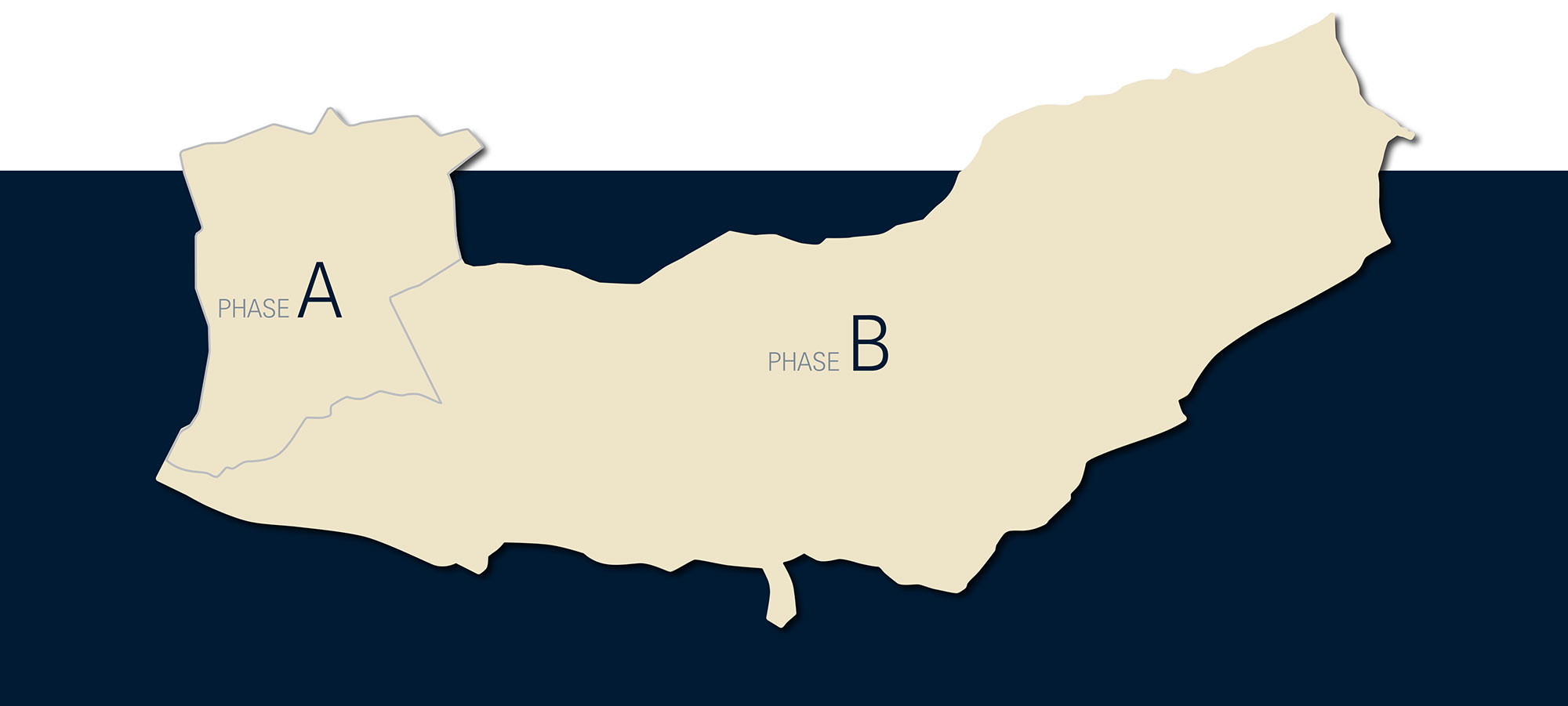 All the financial, technical and master-planning studies have been assigned to prestigious companies - both Greek and international.
American-based SASAKI drafted the initial concept master-plan of the overall project and British-based HKS carried out the final detailed master-plan. Both master-planners specialize in the planning of large-scale developments and have master-planned renowned leisure and real-estate resorts in the whole of America, Europe, the Caribbean and Asia.
British-based AECOM and later HKS Hospitality Advisory have carried out the market research and feasibility studies. Both firms specialize in international tourist and real-estate consultancy. They have years of experience in related market research and financial studies of various resorts worldwide and are recognized for their know-how and expertise.
The Greek companies TSAKIRIS - MOISIADI, HAIDARLIS, DENCO TRANSPORT, ENVECO, MAKRIDIS ASSOCIATES, LDK, TARNARAS and GEOPER are responsible for drawing up all the necessary technical studies, establishing all the legal requirements and carrying out the complex procedure of licensing the entire project. These companies have years of experience in each of their respective fields and are highly respected in Greece.