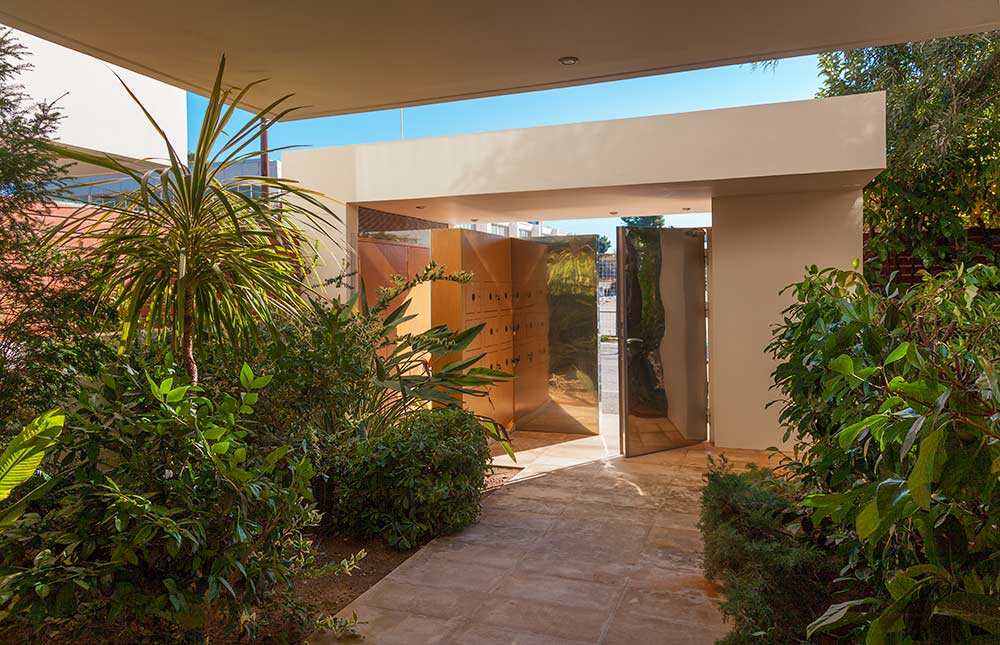 Our philosophy here is to provide a contemporary living through simple and tasteful comfort. Together with honesty, the functional design takes advantage of space, form and light.
The project has a contemporary design with soft welcoming lines and a cream earthy exterior which add to its elegance. The subdued creamy colour of walls and ceilings provide a soothing atmosphere and maximise the feeling of openness.
The main verandas face east and are rounded with glass balustrades enhancing light and transparency.
The entrance and green space of the property have been specially designed and landscaped creating a relaxing environment. This is complemented by a curved-shape common swimming pool (40 m2) with a wooden outdoor deck, perfect for entertaining.
A uniquely landscaped private roof garden with indigenous plants provides an extension of the natural environment. A wooden deck offers a perfect area for entertaining while taking in the breathtaking sea view.
The simple style and design epitomises natural sophistication and charm.